Overwhelmed? Too Many Ideas Spinning In Your Head and Not Sure Where To Start?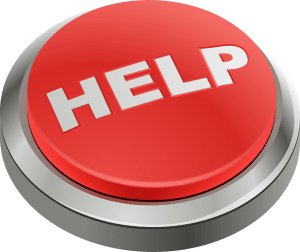 The other day I had a conversation with a coaching client and she said "I am just so confused, there are so many products that I want to develop, and so many options and I have no idea where to start." Sound familiar?
There are a lot of initial choices to make. You have to choose between suppliers, product offerings, packaging, design, labels and all the start up cost – whew! Sometimes, all of these choices overwhelm new brand owners so they stop before they ever get started. Please don't let this be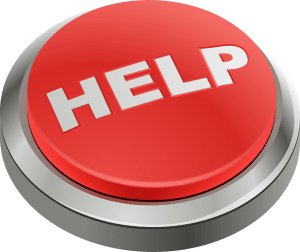 you.
Below are 4 tips that I share with all of my coaching clients to help them get beyond the overwhelm feeling and moving forward!
Tip #1: Narrow your market.
It starts with narrowing your market. I'm sorry but you cannot be all things to all people. This is the same for all categories: skin care, make up, body care, etc. A person's skin is very different at the age of 20, 35, 50, 60 etc. Every age has different needs.
It's your job to write up a detail profile of who your client is and develop products with them in mind.
You can do this by asking detailed questions to yourself about who you think your target market is, where do they shop, live, age, education level and websites that they shop. Really create a strong and narrow profile of your ideal client.
Tip #2: Narrow your product offerings and save money too!
Daily, I get email saying that they want to launch 8-11 piece sku line but feel overwhelmed. I think to myself, "Well yes, I would be overwhelmed too." Launching a line requires focus.
Once you have a solid profile on who your client is, start making a 3-5 piece sku line . That's it 3-5 pieces total.
In skin care that can be your: moisturizer – anti aging, night cream; eye product (dark circles, bags); treatment (serum, acne, etc) cleanser.
In makeup: foundation, eye product, lip gloss, and blush.
Hair care, a good launch line is a hair gel/styling, shampoo and conditioner.
You get the idea.
Please only launch with no more than 3-5 products. Save all the rest for the 2nd phase launch.
Tip #3: Narrow your supplier choices.
There are lots of choices in suppliers when trying to start your line. Starting your line, it can be overwhelming and choosing a manufacturer is important. One supplier company has a few products that you love, another supplier offers drop shipping and yet another has a great price. And here is my standard advice:
It's crucial to your success to streamline and buy a few products from 1-2 suppliers and that's it. As your sales grow and your staff grows it will be easier to manage multiple suppliers but in the beginning, please start with just 1-2 suppliers.
Tip #4: Narrow your packaging.
Please, please, please make sure that your packaging matches. And if you haven't read my blog post yet on keeping packaging simple, take a second to do that.
Simple, yet beautiful packaging is easy to achieve with stock packaging so there is no need to search all around for unique packaging. Companies like: www.apcpackaging.com or www.cprsale.com offer low minimum in stock packaging.
Getting clear in these four areas will help you get a handle on all of the choices that you will be making when starting your own line!
Leave a comment and let me know how you will be narrowing your project so that you can take it from concept to launch quickly with less headaches!