How to Start a Skincare Line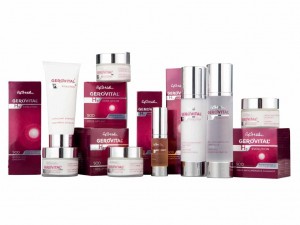 Starting your own skincare product line? Not sure which products to include in your line? Start here: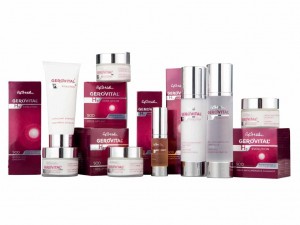 Step 1: Setting up your business structure
It's important for you to set up your business structure properly. It will save you from tons of headaches down the road. In the US, you can set up as a LLC, sole proprietor and as a corporation.
There are three main reasons beyond tax purposes that you need a solid business structure:
1. Most manufacturers will only do business with other existing businesses.
2. To protect yourself. In the 10 years that I have been in this business, I have seen several (7 or so) lawsuits. Everything ranging from vendor lawsuits, to prop 65 (California law) and consumer to brand lawsuits. It's important to be prepared for the "what ifs".
3. Recalls. In case of bad product or bacteria introduced into the product and a consumer gets a rash or a reaction, having both product liability insurance and proper business structure will make your life as the business owner much easier.
Step 2: Choosing your product line, hero product and total line mix (even if you only launch with 1 to start)
When you choose your product line, it's important to start with a HERO product. A HERO product is your main product that has both high margins and demand. An example of a HERO product is a anti-aging serum, natural hair care products or foundation.
Total line mix includes: Your hero product + 3-5 units to equal a total line of 3-5 products.
Step 3: Choosing your name and making sure that it isn't already on the market
There are several ways to select your name. I suggest choosing a name that connects with your clients, is easy to spell and is not already being used.
Naming a product is a crucial step so be sure to spend some time on this part of the process. You need a brand name, a product name and if you are creating multiple products collection names.
To check to see if the names are available, the cheapest way is to Google search. The official way is to check United States Patent and Trademark Office.
Step 4: Working with a manufacturer
Selecting a manufacturer is a BIG decision. It's almost as big as selecting a marriage partner. If you don't select one that is a good fit, you can waste a lot of time and money in the process.
Here are several tips I use when looking for a manufacturer:
1. Expertise: You need to work with someone that does the type of product that you are looking for all day long. Why? They have already perfected the processes and formulas. They have worked out all the kinks and nuances of working with particular ingredients. For example, if you are producing an organic line and you choose to work with a manufacturer who does Organic lines, they know how to work with the correct preservatives, the regulations and licensing. They more than likely have tested the shelf life and stability on the formula's and will cut your development time and ultimately save you money. Choose a manufacturer that specializes in your particular area of interest.
2. Location: Location absolutely matters. I love working with companies that are close to the final destination and to me. It's not a must have but if there are problems and you need to get to the manufacturer quickly you can. It also saves on money and shipping cost if you can keep most components local. That means bottles, boxes and finished goods. Shipping adds up when you are shipping pallets of goods across the country.
3. Customer service: Admittedly, manufacturers are notoriously bad at customer service. And it's not personal, but developing multiple lines at once is time consuming. That said, it's still no excuse to not return a call or email within 24-36 hours.
Step 5: Choosing packaging and a label designer
Memorize this: Stock packaging is my friend; stock packaging is my friend especially for start up business. Why? It's in stock (quicker lead times) and you can buy small quantities.
Step 6: How to get product liability
Your manufacturer should offer you a 2 million dollar product policy. If they do not or you are making your product at home, then I recommend Indie Business Network.
Step 7: Launching your product strong!
Launching strong all boils down to focus. You need to focus on developing your line and marketing materials. Make sure that your branding connects with your buyers, because ultimately that is all that matters.
I know many start up businesses who are doing remarkably well with simple designs, a clean message and a product that really connects with their buyers. Your first design out may not connect, so I would suggest keep an open mind and not get too attached to an idea. Trends change, your logo may not print well on the bottle, and there are a lot of details that go into creating a skincare line and you need to remain flexible.
Ready to start your own line? Grab this free step-by-step guide.
[activecampaign form=5]