RN Trades in 12-Hour Shifts
for a MILLION DOLLAR Brand
The Value of Fighting Through Adversity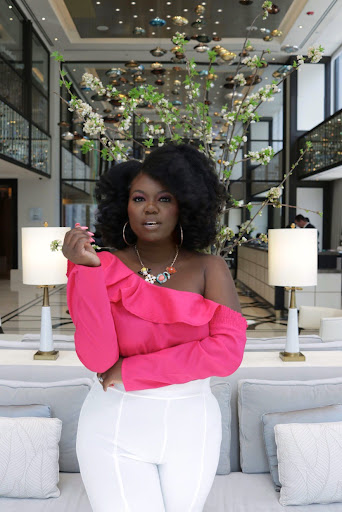 Alexis Marie is the founder of Uniqurl, a haircare brand for millennial women who want to embrace their natural curls. Alexis launched her business in 2018 after quitting her job as an RN. In three years, she went from full-time nursing to running a million dollar beauty business and getting to stay home with her family. Uniqurl is now for sale in more than 60 Sally Beauty retail locations and on the company website.
When I met Alexis, she was offering haircare tips for millennial women on Instagram. She loved her natural hair and wanted to inspire other women (especially millennial women) to feel the same. She had dreams of owning her own beauty brand but was inexperienced in product development.
We worked together initially in 2018 to bring her product to market. She originally wanted to launch with multiple products, but we opted to launch with a single product to make it to market quickly. We worked together again in 2019 and 2020 as Alexis faced countless challenges with her manufacturer, supplier, and overall supply chain. Ultimately, she overcame many obstacles to hit a million dollar milestone.
Alexis struggled to find a supplier for her products. She had a great idea and a strong brand but no strategy to bring everything to market.
We found a reliable supplier and created a launch strategy. Alexis had two sold-out launches in April and another sell-out in June! Alexis hit a sales slump in 2019 when she had manufacturing issues, but she fought through them and had consistent 6-figure months in 2020. By the end of that year, Uniqurl hit a million dollars in sales. Her brand is now featured in 60 Sally's retail stores and their website.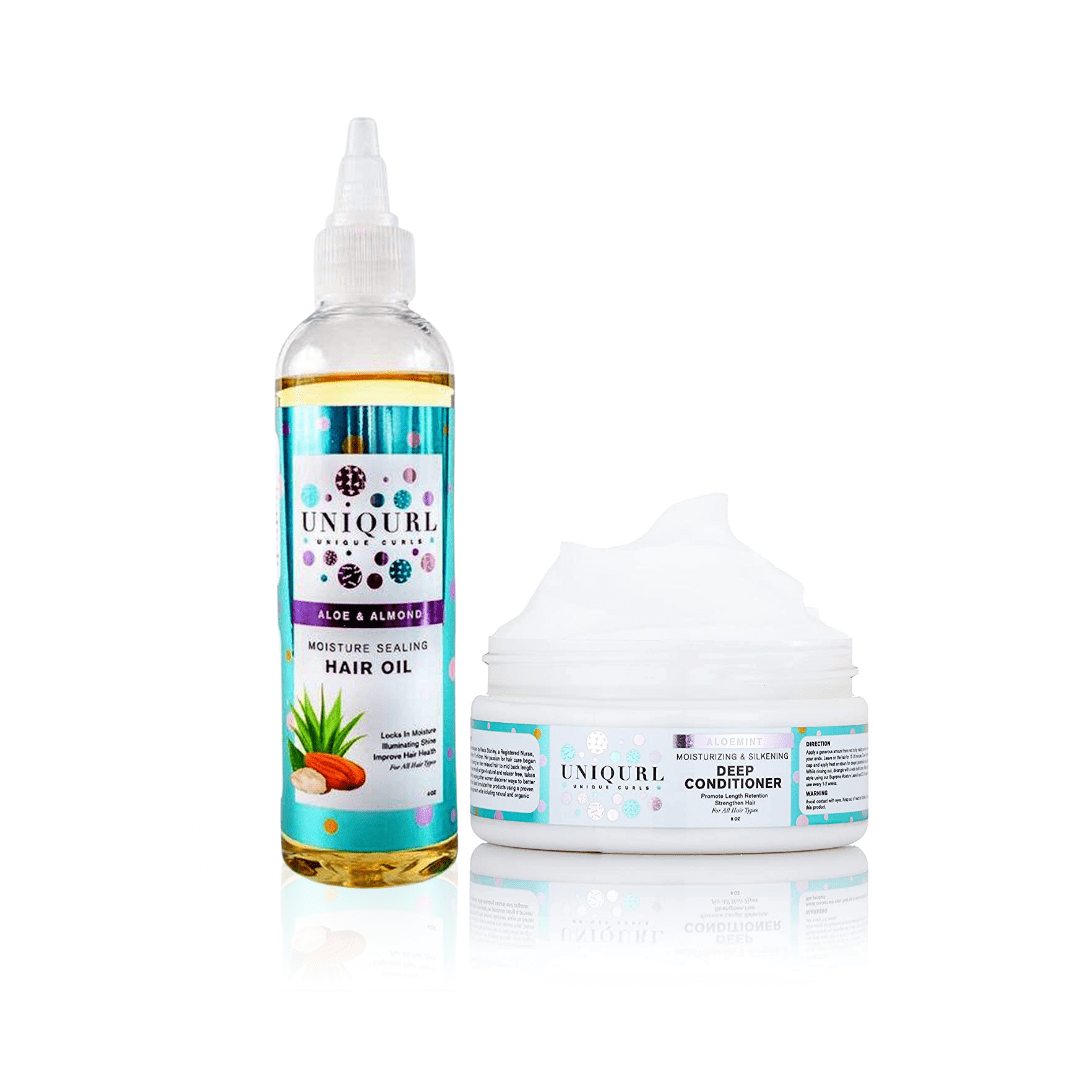 From Aspiring influencer to million dollar brand owner in three years
One Year to $175k
Alexis launched in 2018. She had less than stellar sales in her first 18 months, thanks to manufacturing and supply chain issues, but she fought through them.
3 Years to One Million
By 2020, Alexis started having consistent 6-figure months. At the end of the year, Uniqurl hit a million dollars in sales.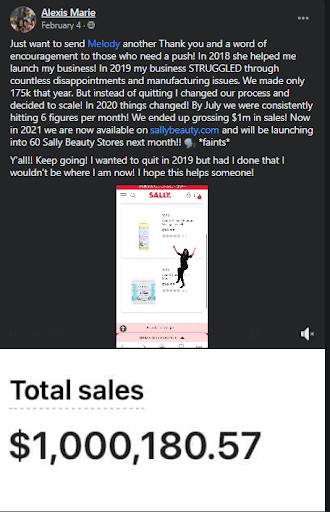 "Just wanted to send Melody another Thank you and word of encouragement to those who need a push! In 2018 she helped me launch my business! In 2019 my business STRUGGLED though countless disappointments and manufacturing issues. We made only $175K that year. But instead of quitting, I changed our process and decided to scale. In 2020 things changed! By July we were consistently hitting 6 figures per month! We ended up grossing $1m in sales! Now in 2021 we are available on sallybeauty.com and will be launching into 60 Sally Beauty Stores next month. *faints*
Y'all!! Keep going! I wanted to quit in 2019 but had I done that I wouldn't be where I am now! I hope this helps someone!"
Total Sales: $1,000,180.57